KEN THE MESSENGER
A Chicago-based artist/songwriter that makes faith-based hip hop music with a modern edge.
CATEGORY
Logo Design
Web Design
Creative Direction
Photography
Press Release & Bio
Email Marketing Setup
Content Strategy
Content Design
Social Media & Ad Management
Publishing Admin
DURATION
4 months (on-going)
PROJECT BRIEF
Ken the Messenger is an inspirational songwriter and hip hop artist on a mission to the bring the gospel to the ghetto. After departing from a music group and a few bad experiences with managers, Ken reached out for help redefining his brand, image, and sound.
In addition to developing his brand as an artist, we also serve as his official management/brand team; overseeing and guiding his music career. Having been with us since 2018, he's currently our longest standing artist client. He's utilized our full capabilities and is featured throughout our marketing materials.
ACTIONS
Developed his brand identity, including a logo that's authentic to his image and appealed to his audience
Designed multiple websites w/ e-commerce functionality, music listening options, and email marketing integration
Develop content marketing strategies around all releases to build awareness resulting in 33% increase in following in less than 1 year
A&R for his debut EP, Mistakes to Masterpiece, that included production by Grammy-nominated, Tone Jonez
Continuous Creative Direction for various projects since 2018.
Manage and administer his music rights and publishing
Register all music with SoundScan and Mediabase
Sourced vendors and collaborate with cross-functional teams to produce music videos, photography, artwork, and other marketing materials (social media, retractable banner, business card, CD's, merch, etc)
Manage the day-to-day radio press run activities
Booked 2 performances with Sofar Sounds Chicago
Booked as opening act for Anthony Brown and Group TherAPy at Promontory Chicago
Verified his Instagram page
Secured distribution deal with Symphonic Distribution
RESULTS
A functional website (www.kenthemessenger.com) that is consistent with his overall brand and serve as a way to sell merchandise
Music Registration with all Rights Organizations to increase royalty income
Secured his highest paying performance to date
Multiple music videos and marketing assets
Initial marketing campaign resulted in +135 Spotify followers, +663 Apple Music plays, and overall 10% increase in social media engagement
More on the way…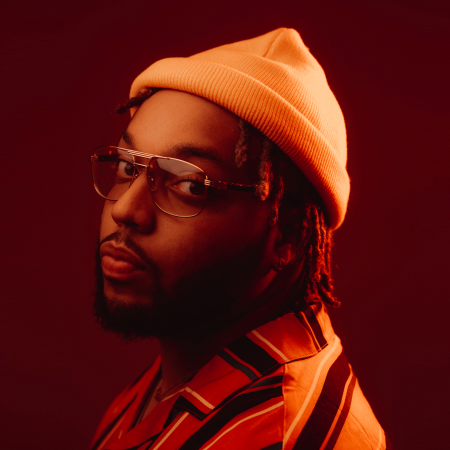 "Patrice was my college professor before I started working with her. I chased her down after I left the program; begging her to work with me. I thought I knew a lot about the business…boy did she open my eyes! She's helped me develop my brand, form my business, and fine tune my sound. I'm extremely grateful."
KEN THE MESSENGER